Fundamentals of computer
Introduction of computer
Ms Office( word, excel, power point, access)
Worksheet
Presentation gaphics
Internet
Database mnagement system
Database table
Query basics & SQL
Typing
MICROSOFT CORE APPS AND SERVICES
Microsoft word: a word processor included in Microsoft Office and some editions of the now-discontinued Microsoft words. The first version of Word, released in the autumn of 1983, was for the MS-DOS operating system and introduced the Computer mouse to more users. Word 1.0 could be purchased with a bundled mouse, though none was required. Word for Macintosh attempted to add closer features into its package. Word for Mac was released in 1985. Word for Mac was the first graphical version of Microsoft Word. Initially, it implemented the proprietary ..doc format as its primary format. Support for (PDF) and (ODF) was first introduced in Word for Word 2007.
Binary Computers is the best computer center for ADCA course in Bareilly.
Microsoft excel: a spreadsheet editor that originally competed with the dominant. Microsoft released the first version of Excel for the Mac OS in 1985 and the first Windows version (numbered 2.05 to line up with the Mac) in November 1987.
Microsoft power point: a presentation used to create slideshows composed of text, graphics, and other objects, which can be displayed on-screen and shown by the presenter or printed out on transparencies or slides.
Microsoft one note: a notetaking software that gathers handwritten or typed notes, drawings, screen clipping and audio commentaries. Notes can be shared with other OneNote users over the Internet or a network. OneNote was initially introduced as a standalone app that was not included in any Microsoft office 2003 edition. However, OneNote eventually became a core component of Microsoft Office; with the release of Microsoft office 2013, OneNote was included in all Microsoft Office offerings. OneNote is also available as a web app on Office on the web, a freemium (and later freeware) Windows desktop app, a mobile app for iphones, ios, android, and, and a Metro style app for windows 8 or later.
Microsoft outlook: (not to be confused with Outlook express : a personal information manager that replaces windows messaging, microsoft male, and schedule + starting in Office 97; it includes an e-mail client, calendar, task manager and address book. On the Mac OS, Microsoft offered several versions of Outlook in the late 1990s, but only for use with Microsoft exchange server. In Office 2001, it introduced an alternative application with a slightly different feature set called Microsoft Entourage. It reintroduced Outlook in Office 2011, replacing Entourage.
Microsoft one drive: A file hosting service that allows users to sync files and later access them from a web browser or mobile device.
Skype for business: an integrated communications client for conferences and meetings in real-time, it is the only Microsoft Office desktop app that is neither useful without a proper network infrastructure nor has the "Microsoft" prefix in its name.
Microsoft team: a platform that combines workplace chat, meetings, notes, and attachments. Microsoft announced that Teams would eventually replace Skype for Business. Binary Computers is the best computer center for ADCA course in Bareilly.
Adjust color and tone, remove imperfections, correct perspective and more with Corel PHOTO-PAINT's powerful layer-based photo editing tools. Improve the size and quality of your images with artificial intelligence, and use AfterShot 3 HDR to create stunning High Dynamic Range photos from your RAW images.
This course you will not take the Internet and Web for granted. You will be better informed about important technological issues currently facing society. You will realize that the Internet and Web are spaces for innovation and you will get a better understanding of how you might fit into that innovation. If you get excited about the material in this course, it is a great lead-in to taking a course in Web design, Web development, programming, or even network administration. At a minimum, you will be a much wiser network citizen.
database management system
he DBMS accepts the request for data from an application and instructs the operating system to provide the specific data. In large systems, a DBMS helps users and other third-party software to store and retrieve data.
DBMS allows users to create their own databases as per their requirement. The term "DBMS" includes the user of the database and other application programs. It provides an interface between the data and the software application.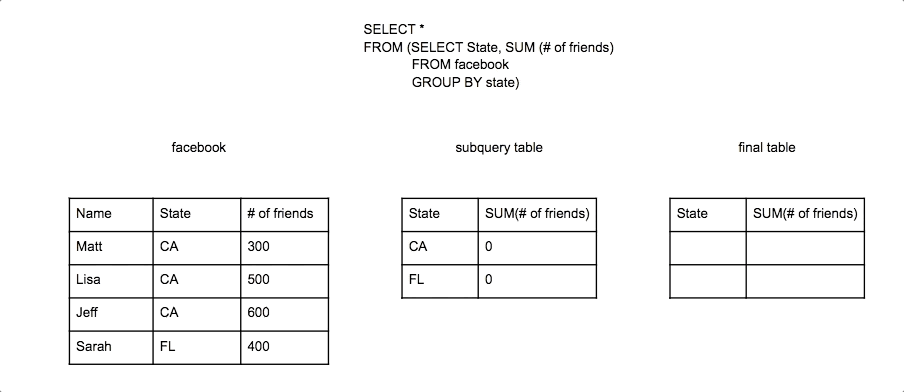 Advance Diploma in Computer Application | Career | Eligibility | Fees
These are the most popular work alternatives for someone with an ADCA degree, and they will lead to improved job opportunities in the future. Anyone with a bachelor's degree can simply apply for these positions and earn lucrative salaries in the IT field.
Salary and Job Description
The job descriptions for the most popular positions for ADCA degree holders are listed below. Aside from the job title, you can expect the following salaries:
3 lakhs per annum for a computer operator
A computer operator is in charge of the computer equipment and offers employers instructions. The most crucial aspect of this position is to improve team coordination and production.
READ MORE: Advanced Diploma in Information Technology